Understanding the Differences Between Used and CPO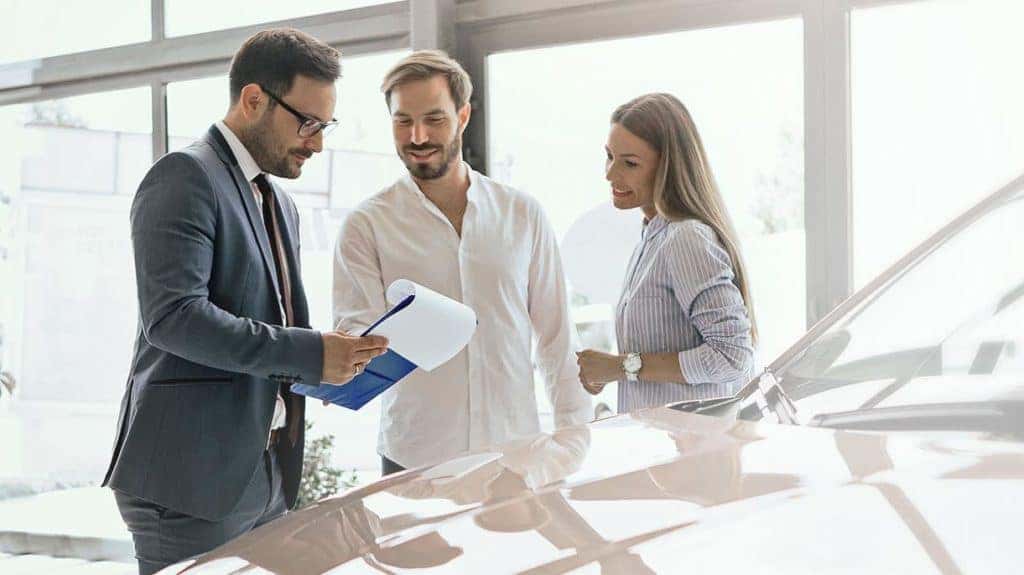 ---
Drivers that come into our dealership near Huntingburg will see our robust inventory which includes numerous used and CPO vehicles and find themselves wondering what the differences are. If you've never shopped for a used car or just haven't taken a deeper look at the selection available, you might not know what a CPO vehicle has to offer you that a used model can't. They're both used vehicles, that much is true, but it's important to know the benefits that both can give Loogootee drivers, so that you can select the model that works best for you. Find out more about what makes CPO and Used vehicles stand apart.
Used Cars
If a car is simply labeled as "used," then that means the vehicle has been owned by at least one other person. While these used cars will vary in make, model, year and mileage, they are widely available at most dealerships. In the breakdown between new, CPO, and used vehicles, you'll find that used vehicles are the most affordable. Because of the variances in ownership numbers, mileage, driving conditions and more, many Evansville car shoppers will be pleased to learn that we have a selection of under-$10k used models, giving them plenty of budget-friendly options. When you're shopping for a used vehicle, keep the following in mind:
Although OEMs don't require that standard used cars be inspected before sale, Bob Luegers Buick GMC hand picks our used models to ensure quality for our customers.

Take extra caution when purchasing used vehicles from private sellers as they typically don't go through an extensive quality check as well-established dealerships.

If you notice any problems with a used vehicle that you're interested in, let the dealership or private seller know right away. Some dealerships will inspect the vehicle before you purchase it, so you can factor any repairs in your budget.

A high mileage car can last for a long time with proper care and maintenance, with newer model used cars capable of pushing well past 200,000 miles.
Certified Pre-Owned Cars
Like used cars, CPO vehicles have been previously owned by at least one other person. The difference is that they have been thoroughly inspected, have to meet strict requirements, and come with manufacturer warranties. These cars have passed a multi-point inspection by certified technicians to make sure they meet a certain standard. These cars are typically lower mileage, but have a higher sticker price putting them in the middle ground between used and new. The standards these cars have to meet vary between OEM, but generally include:
Model year is within five to seven years of the current model year.

Generally less than 80,000 miles, sometimes up to 100,000 miles.

Offered with extended warranties and/or limited powertrain warranties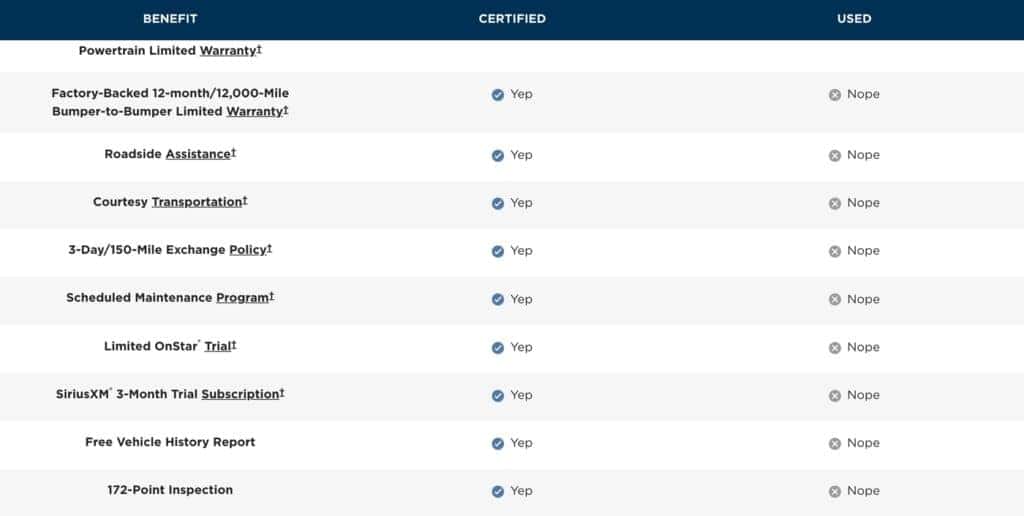 Shop for Pre-Owned Vehicles at Bob Luegers Buick GMC
Now that you know more about the difference between new and used models, our team at Bob Luegers Buick GMC is here to help you make the right decision when it comes to shopping for a vehicle. Our finance department can help you take home the used or CPO model that works best for you. Contact us today, and we'll answer any questions you might still have, as well as schedule a test drive for you, so that you can find the used or CPO vehicle that feels right for you.